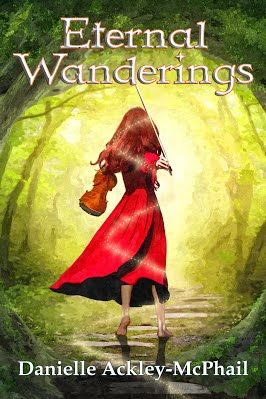 Urban Fantasy / Celtic Fantasy
Date Published: April 1, 2019
Publisher: eSpec Books (Paper Phoenix Press imprint)
Mortal. Immortal. Musician. Mage.
On a journey from the boroughs of New York to the heart of Tir na nÓg, from innocence to the deepest darkest crevices of her soul, Kara O'Keefe found power and strength in the discovery of self. But with that peace came a hard truth. As a bridge connecting many worlds, none of them held a place for her.
She must find her own way, forge her own path.
To honor a vow to Granddame Rose, a matriarch of the Kalderaš Clan, Kara joins the Romani caravan, only to find herself even more of an outsider than before. While she strives for acceptance, and to honor her vow, little does she know she has once more become a lure to an ancient and deadly enemy, drawing danger into the midst of her unsuspecting hosts.
Once savior of the world, Kara must now save herself and the innocents around her.
She has come into her legacy, but where will destiny take her?
Based on the Eternal Cycle Series of Novels:
Includes six bonus short stories.
About the Author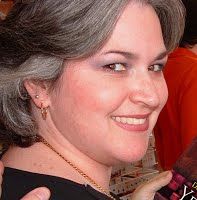 Award-winning author and editor Danielle Ackley-McPhail has worked both sides of the publishing industry for longer than she cares to admit. In 2014 she joined forces with husband Mike McPhail and friend Greg Schauer to form her own publishing house, eSpec Books (www.especbooks.com).
Her published works include six novels, Yesterday's Dreams, Tomorrow's Memories, Today's Promise, The Halfling's Court, The Redcaps' Queen, and Baba Ali and the Clockwork Djinn, written with Day Al-Mohamed. She is also the author of the solo collections Eternal Wanderings, A Legacy of Stars, Consigned to the Sea, Flash in the Can, Transcendence, Between Darkness and Light, and Eternal Wanderings, the non-fiction writers' guide, The Literary Handyman, and is the senior editor of the Bad-Ass Faeries anthology series, Gaslight & Grimm, Side of Good/Side of Evil, After Punk, and In an Iron Cage. Her short stories are included in numerous other anthologies and collections.
In addition to her literary acclaim, she crafts and sells original costume horns under the moniker The Hornie Lady, and homemade flavor-infused candied ginger under the brand of Ginger KICK! at literary conventions, on commission, and wholesale.
Danielle lives in New Jersey with husband and fellow writer, Mike McPhail and three extremely spoiled cats.
To learn more about her work, visit www.sidhenadaire.com or www.especbooks.