These are the men of the 94th ID.
They fight with honor, they defend their nation and their brothers fiercely, and when they love, they do it with single-minded passion.
All six books are now available exclusively on Amazon, part of Kindle Unlimited!
If you are a KU subscriber, you can read them all for free.
If you're not, you can still buy them on Amazon.
Maximum Force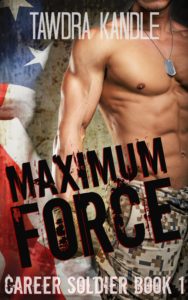 Max Remington has never been anything but a soldier. The oldest son in a family that served our nation for generations, he'd never considered any other path. The army is his life, his home and his one true love. Until he meets Samantha Crewe. Part millennial flower child, part spunky free spirit, Sam was raised by parents who encouraged her to express her feelings and embrace peace. She's quick to love and open to just about any new adventure . . . but Max might be her biggest challenge yet. When these two clash, expect immediate combustion . . . of the very hottest kind.
Temporary Duty
Kade Braggs grew up wild and free, surfing on a California beach without much ambition, until an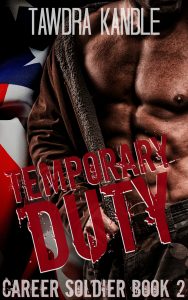 impulsive decision led him into joining the Army. What started out as a joke turned into a career, and now he's a company commander, leading several platoons of soldiers. Still, Kade does it all on his own terms; he plays as hard as he works, and having a good time is non-negotiable. Until he meets Leah Samson. Leah doesn't have time to play. On her own for as long as she can remember, she's driven, focused and intent on finishing law school at the top of her class. Nothing could distract her from that goal until an unexpected night of passion with a visiting soldier leads to life-changing complications. But while neither Kade nor Leah planned this bump in the road, the unplanned parenthood that threw the two together may be the best thing that ever happened to either of them. That is, if the heat they both feel doesn't sizzle out of control first.
Hitting the Silk
Once upon a time, Delia Rollins was an Army wife, until the unthinkable happened. Now as a young widow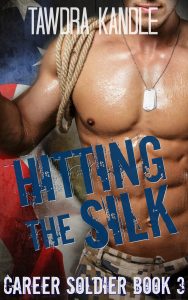 and school teacher, she's vigilant about protecting her heart. Her number one rule for the future? No more military men in her life. She can't handle the risk. Army captain Shaw Kincaid is addicted to taking risks. He lives to challenge himself, whether it's in physical training or in pushing the safety envelope. But when he meets Delia, he realizes winning her heart might be his most daunting task ever. No matter how hard Delia works to push Shaw away, she can't deny the intense chemistry between them . . . or how much she's growing to actually like him. And for Shaw, the more time he spends with the irresistible Delia, the deeper he falls for her. For the danger ranger and the gun-shy widow, love may be the riskiest--and the sweetest--leap they ever take.
Zone of Action
Jake Robinson is the most easy-going soldier in his battalion. For the last few months, he's been watching his friends find love, commitment and even babies . . . but he knows that path isn't for him. Been there,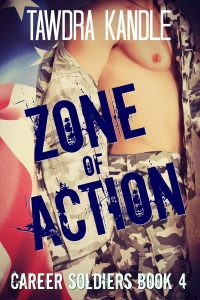 done that and got the scars to prove it. Harper Drummond lives and breathes stress. A chef at an up-and-coming restaurant, she works long, demanding hours, and she doesn't want or need a relationship. But every now and then, she likes to let off some steam under the covers with a willing partner. The night Jake and Harper hook up is only meant to be a one-time deal. But when they realize they have connections they hadn't expected--not to mention a chemistry that is downright explosive--they decide that being friends with hot benefits makes perfect sense. After all, it's only sex, right?
Damage Assessment
When a freak accident seriously injures Derek McTavis, he's afraid that his Army career might be over.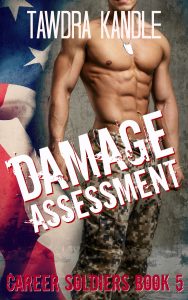 Even after he returns to Fort Lee, he has a hard time recovering and returning to his old lifestyle, despite the encouragement and support of his friends. And then he meets Tasha O'Hare. After years of uncertainty about her future, Tasha's working hard toward a career in physical therapy. She doesn't need anything--or anyone--to distract her. But when she's assigned the broody Captain McTavis, she soon realizes that she's becoming invested in more than just his physical recovery. Derek resists Tasha's help, but it turns out she's just as stubborn as he is. Her passion and determination give him hope not only for his broken body . . . but also for his heart and his future. For these two wounded souls, love may be the only path to healing.
Scheme of Maneuver
Owen Hughes is an enigma among his friends. He's a man of few words, and although he enjoys his share of fun with women, he's never found anyone worth making an effort to pursue. With all of his friends now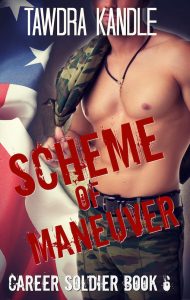 married or in committed relationships, Owen feels like a lone wolf, the last man standing. He's not sure if that makes him a hero or a loser. And then he meets Jacey. This sassy ray of sunshine is unlike any woman Owen's ever known. She's full of life, eager to embrace her next adventure . . . and when she decides that next adventure is Owen, her pursuit of him is relentless. For the first time ever, Owen has found a woman he'll move heaven and earth to win. He's fallen hard. There's just one small problem: Jacey is the younger sister of one of his best friends. The last man standing is about to fall . . . hard. And the undeniable heat between Owen and Jacey will make every repercussion worth all the trouble.
Tawdra Kandle writes romance, in just about all its forms. She loves unlikely pairings, strong women, sexy guys, hot love scenes and just enough conflict to make it interesting. Her books include young adult and new adult paranormal romance, new adult and adult contemporary romance and adult paramystery romance. She lives in central Florida with a husband, kids, sweet pup and too many cats. And yeah, she rocks purple hair.
You can follow Tawdra on Amazon to receive updates on her releases. You can also visit her website for more information, and subscribe to her newsletter for sales announcement, special exclusive content and promotions!
If you enjoy Tawdra's books, join the
Naughty Temptresses
!
Facebook/Twitter/Instagram/Pinterest/Spotify/BookBub/Books2Read