About The Glass Ocean
• Paperback:
432 pages
• Publisher:
William Morrow Paperbacks; Reprint edition (September 10, 2019)
From the New York Times bestselling authors of The Forgotten Room comes a captivating historical mystery, infused with romance, that links the lives of three women across a century—two deep in the past, one in the present—to the doomed passenger liner, RMS Lusitania.
May 2013


Her finances are in dire straits and bestselling author Sarah Blake is struggling to find a big idea for her next book. Desperate, she breaks the one promise she made to her Alzheimer's-stricken mother and opens an old chest that belonged to her great-grandfather, who died when the RMS
Lusitania
was sunk by a German U-Boat in 1915. What she discovers there could change history. Sarah embarks on an ambitious journey to England to enlist the help of John Langford, a recently disgraced Member of Parliament whose family archives might contain the only key to the long-ago catastrophe. . . .
April 1915


Southern belle Caroline Telfair Hochstetter's marriage is in crisis. Her formerly attentive industrialist husband, Gilbert, has become remote, pre-occupied with business . . . and something else that she can't quite put a finger on. She's hoping a trip to London in
Lusitania
's lavish first-class accommodations will help them reconnect—but she can't ignore the spark she feels for her old friend, Robert Langford, who turns out to be on the same voyage. Feeling restless and longing for a different existence, Caroline is determined to stop being a bystander, and take charge of her own life. . . .
Tessa Fairweather is traveling second-class on the
Lusitania,
returning home to Devon. Or at least, that's her story. Tessa has never left the United States and her English accent is a hasty fake. She's really Tennessee Schaff, the daughter of a roving con man, and she can steal and forge just about anything. But she's had enough. Her partner has promised that if they can pull off this one last heist aboard the
Lusitania,
they'll finally leave the game behind. Tess desperately wants to believe that, but Tess has the uneasy feeling there's something about this job that isn't as it seems. . . .
As the
Lusitania
steams toward its fate, three women work against time to unravel a plot that will change the course of their own lives . . . and history itself.
Review:
Sarah Blake is a best selling author who needs a new idea for a book. Her finances are in dire need after spending the money from her first book on care for her mother, who has early-onset Alzheimer's. Sarah decides to look into her own family history for inspiration, a chest of belongings from her great-grandfather, Patrick Houlihan a porter aboard the Lusitania. Patrick's effect lead to another passenger, Robert Langford and a conspiracy that might change history. Sarah sets off to find Robert's great-grandson, John Langford. Finding John is an easy task since he is currently a disgraced politician being hounded by the press. Sarah tries her luck with asking John about his family and finds more than she bargained for with John and his family.
In 1915, aboard the Lusitania with Patrick and Robert are Mr. and Mrs. Hochstetter. Caroline Hochstetter is the owner of an unknown Strauss Waltz that her husband, Gilbert has found a buyer for. Caroline is reluctant to sell the beautiful piece of music, but trusts her husband, even though he is being secretive and distant lately. Also aboard, are Ginny and Tess, sisters and con-artists who are there to make a copy of the Waltz and sell it abroad. Tess wants out of the con game and decides to trust Robert with her secret. Upon doing so, Tess and Caroline find out that nobody is truly who she thought and everyone is hiding something. Before anyone can confront anyone else, the Lusitania sinks and the secrets are taken into the ocean.
The Glass Ocean is an exciting and intriguing historical mystery that pulled me in with interesting characters, an intense plot and fascinating setting. Written by three authors and told from three different points of view, this dual-time story meshes together perfectly. I am a huge fan of dual time stories, so The Glass Ocean really hit the spot for me. Caroline, Tess and Sarah are all wonderfully developed characters who possess different strengths of character and are all attempting to find the best way to use those strengths. I was very pleased that the connection between Caroline and Tess in 1915 and Sarah in 2013 was more about a shared struggle than blood relation. Usually in dual time stories, I find myself being pulled more into the historical side of the story, I was pleasantly surprised that I cared equally about both the past and present sides of this story. I loved learning more about the Lusitania and the many conspiracies her voyage played a part in during World War I. Through Tessa and Caroline I was able to envision the many decks, staterooms and conditions for passengers as well as the many different dishes they were served at various mealtimes. Most impressively done was complex plot of the Strauss Waltz, the hidden formulas and the spy espionage aboard the ship. With masterful writing, The Glass Ocean is one of my favorite reads this year. I hope that these three authors continue to create together.
This book was received for free in return for an honest review.
Social Media
#theglassocean and tag @tlcbooktours, @williammorrowbooks, @authorbeatriz, @laurenwillig, and @karenwhitewrite.

Purchase Links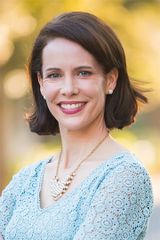 About Beatriz Williams
A graduate of Stanford University with an MBA from Columbia, Beatriz Williams spent several years in New York and London hiding her early attempts at fiction, first on company laptops as a communications strategy consultant, and then as an at-home producer of small persons, before her career as a writer took off. She lives with her husband and four children near the Connecticut shore. Find out more about Beatriz at her
website
, and connect with her on
Facebook
,
Twitter
, and
Instagram
.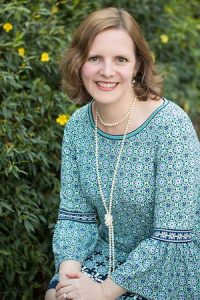 About Lauren Willig
Lauren Willig is the
New York Times
and
USA Today
bestselling author of several novels. She lives in New York City with her family. Find out more about Lauren at her
website
, and connect with her on
Facebook
,
Twitter
, and
Instagram
.
About Karen White
Karen White is a
New York Times
and
USA Today
bestselling author and currently writes Southern women's fiction. She lives in Georgia with her husband and two Havanese dogs. Find out more about Karen at her
website
, and connect with her on
Facebook
,
Twitter
, and
Instagram
.