About The German Heiress
• Paperback:
384 pages
• Publisher:
William Morrow Paperbacks (April 7, 2020)
"Meticulously researched and plotted like a noir thriller, The German Heiress tells a different story of WWII— of characters grappling with their own guilt and driven by the question of what they could have done to change the past." —Jessica Shattuck, New York Times bestselling author of The Women in the Castle
For readers of The Alice Network and The Lost Girls of Paris, an immersive, heart-pounding debut about a German heiress on the run in post-World War II Germany.
Clara Falkenberg, once Germany's most eligible and lauded heiress, earned the nickname "the Iron Fräulein" during World War II for her role operating her family's ironworks empire. It's been nearly two years since the war ended and she's left with nothing but a false identification card and a series of burning questions about her family's past. With nowhere else to run to, she decides to return home and take refuge with her dear friend, Elisa.
Narrowly escaping a near-disastrous interrogation by a British officer who's hell-bent on arresting her for war crimes, she arrives home to discover the city in ruins, and Elisa missing. As Clara begins tracking down Elisa, she encounters Jakob, a charismatic young man working on the black market, who, for his own reasons, is also searching for Elisa. Clara and Jakob soon discover how they might help each other—if only they can stay ahead of the officer determined to make Clara answer for her actions during the war.
Propulsive, meticulously researched, and action-fueled,
The German Heiress
is a mesmerizing page-turner that questions the meaning of justice and morality, deftly shining the spotlight on the often-overlooked perspective of Germans who were caught in the crossfire of the Nazi regime and had nowhere to turn.
Review
Clara Falkenberg was handed the reins to her family's ironworks empire in Germany during World War II. As the War ends, Clara flees the ironworks and takes the alias of a secretary that had worked there, Margarete Muller. Two years later, Clara desperately wants to find the best friend she left behind, Elisa Sieland. As Clara heads back home, her cover is blown by British Officer Fenshaw who wants Clara to pay for her war crimes. Clara escapes Fenshaw's grasp only to find Elisa's home destroyed. In her search for Elisa, Clara connects with Jakob. Jakob is now a black marketeer who has lost a leg in the war. Jakob is also in search of Elisa since he stumbled into a mine shaft with a young soldier named WIlly Sieland who is guarding a stockpile of German supplies and believes that the war is still raging. Clara and Jakob form an alliance to find Elisa and help Willy, but Fenshaw has not let up on his quest to capture The Iron Fraulein.
The German Heiress is a unique look into post World War II Germany and the many layers and situations that the German people faced in the aftermath of the war. Clara is a very well-developed and intense character. For the entire story, she is struggling with her identity as well as her morality for what happened at the factory during the war. The German government gave Clara the moniker of the Iron Fraulein, which is a name she tried to run from; however, it is Clara's iron will that helps her through the toughest of obstacles. Other than the suspense of Clara constantly being on the cusp of capture by Fenshaw, I found Clara's internal moral fight the most intriguing. I was absorbed as Clara fought with herself in trying to decide whether or not she did enough for the people forced to work for her. Willy's character also surprised me, Willy's mental health is fragile and his secret the most explosive. Through Willy, I was able to see the influence of propaganda and the Jungvolk. The writing transported me to the bleak, destroyed landscape of Essen, Germany. Home were demolished, landscapes were changed and food scarce, but the people found a way to carry on. This book took me a little while to get into as Clara's character developed and some of her secrets are revealed as this happened, I was pulled deeper into her and Jakob's quest as well as the cat-and-mouse game with Fenshaw. The ending is surprising and shows the hope that post World War II Germany kept.
This book was received for free in return for an honest review.
Social Media
#thegermanheiress, and tag @tlcbooktours and @williammorrowbooks.

Purchase Links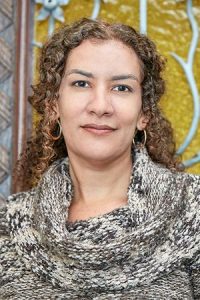 Photo by Carstein Klein
About Anika Scott
Anika Scott was a journalist at the Philadelphia Inquirer and the Chicago Tribune before moving to Germany, where she currently lives in Essen with her husband and two daughters. She has worked in radio, taught journalism seminars at an eastern German university, and written articles for European and American publications. Originally from Michigan, she grew up in a car industry family. This is her first novel.
Find out more about Anika at her
website
, and connect with her on
Facebook
and
Twitter
.