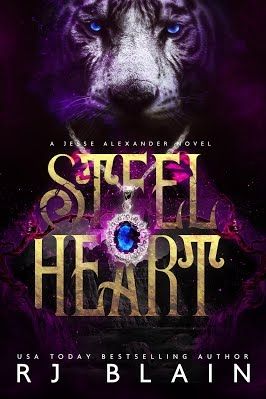 Publisher: Pen & Page Publishing
Date Published: December 25, 2019
With the Hope Diamond locked around her throat, Jesse Alexander finds herself in the unfortunate position of being a walking national treasure. With the Starfall stone poised to pulse and flood the world with more of its magic, she must figure out how to remove it before she becomes its pawn yet again.
Unfortunately, the stone has a mind—and plans—of its own. Add in a determined tiger, a wolf out for revenge, and an ultimatum to find her clan's missing Starfall stone, and it will take all of Jesse's wit and cunning to survive with her life—and her heart—intact.
About the Author
RJ Blain suffers from a Moleskine journal obsession, a pen fixation, and a terrible tendency to pun without warning.
In her spare time, she daydreams about being a spy. Her contingency plan involves tying her best of enemies to spinning wheels and quoting James Bond villains until satisfied.